Lumino is the engine that powers the GUI of JupyterLab. It used to be called Phosphor JS, but some time ago there was a misunderstanding and the author gave up maintaining it. Then JupyterLab decided to fork it under this new name.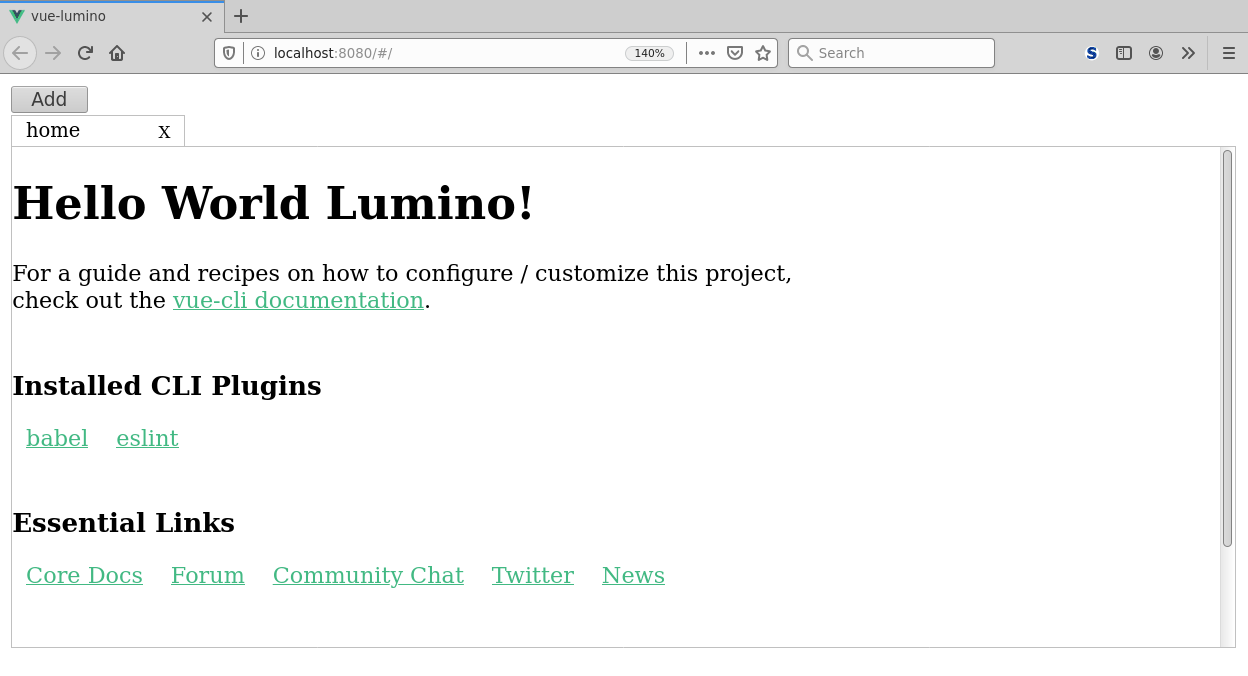 The documentation is still lacking, but it works as expected, and there is already a community supporting it. We decided to use it in Cylc UI to have tabbed panels like JupyterLab.
This project contains the part of the code of Cylc UI that integrated Lumino and Vue. It was a suggestion from one of the maintainers of JupyterLab, that got involved in an issue of Cylc UI. You can find this project linked too in the Lumino project README file.