The project I work on at work had a GUI interface with Python and PyGTK, which is now being ported to the web. We have adopted Vuejs as the JS framework, and have been building the components required for our UI over the past months. The project is hosted on GitHub licensed under GPLv3.
In Cylc 7, an important visualization was the workflow graph. The screen shot below is from the design sketches done by another contributor from the UK, showing how it should look in Cylc 8.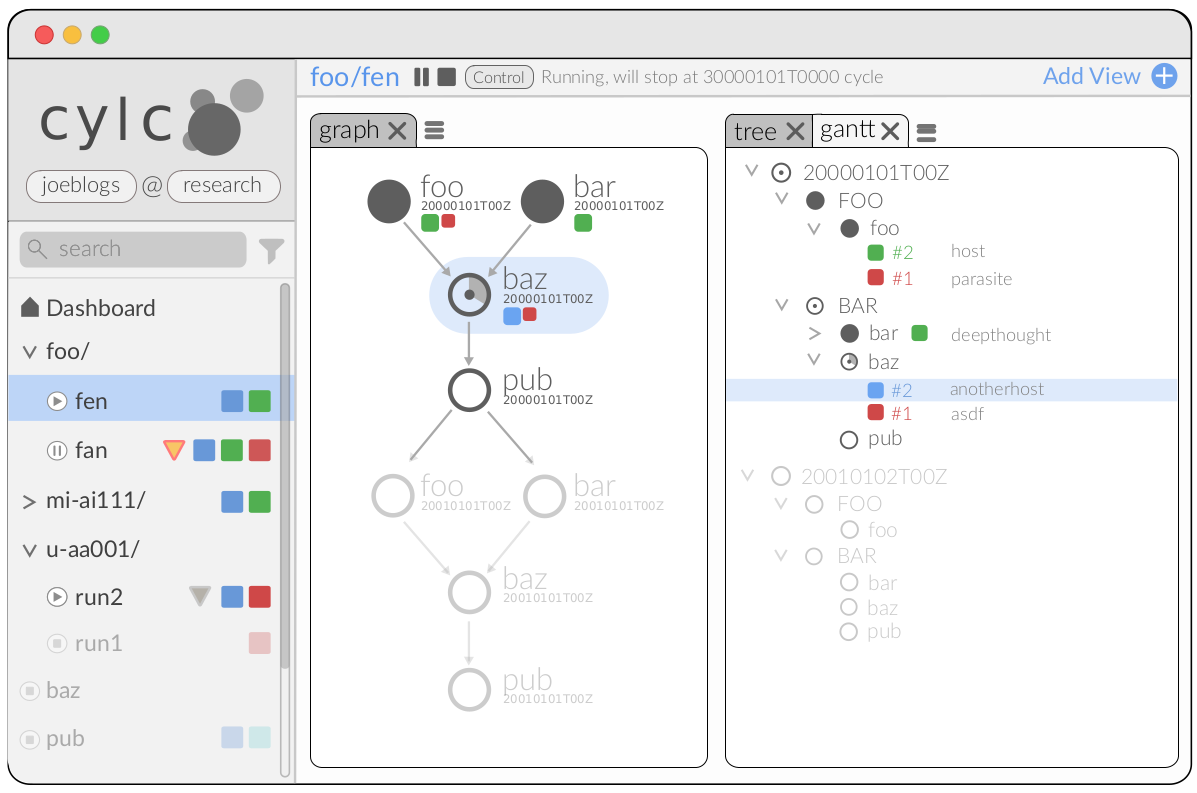 The first library we decided to try is Cytoscape, a well-known graph library, with use cases in research, corporate, and other fields. One limitation of Cytoscape is that the way it renders the graph nodes is limited.
Limited, meaning that you won't be able to easily add HTML, images, SVG, animation, etc. Though not impossible.
Continue reading