Drawing Terra Celta vocal Elcio
Terra Celta band's vocal, Elcio.
Brazil is not only Samba, there is (good) celtic music in there too :-)
Terra Celta ("Celtic Land") is a Brazilian Celtic comedy rock band formed in 2005, and based in Londrina, Paraná. They are noted for making Celtic rock in Portuguese language (initially English), with often humorous lyrics. The group performs live with traditional Celtic/Irish clothing. Besides performing Irish music, the members also research the subject, by attending Celtic music festivals in Europe.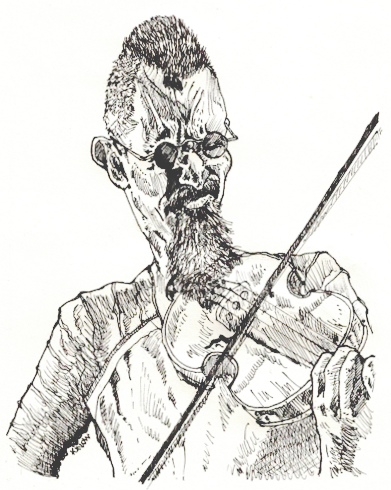 http://kinow.deviantart.com/art/Terra-Celta-s-vocal-Elcio-655240481