Best place to find science fiction books in New Zealand
Since I moved to New Zealand it has been hard to find good science fiction sections in the local book stores. I really miss the Livraria Cultura at Avenida Paulista, or the Saraiva Megastores. Whitcoulls and Paper Plus do a good job, but they have very few series, only recent releases, and you do not feel that cool environment while you browse the books.
I found that small secondhand bookstores are the best places to find good books - not only science fiction - in New Zealand. Devonport has one, near the waterfront. Auckland has Jason books too, right in the CBD. Wellington, Dunedin and Queenstown too (the Queenstown one is on the second level in a small mall, you have to check it out!).
But last week I remembered my wife telling me about this web site, https://www.hardtofind.co.nz/. I found several books from my Wish List there, and also other Stephen King books recommended by the bookstore clerk from Queenstown.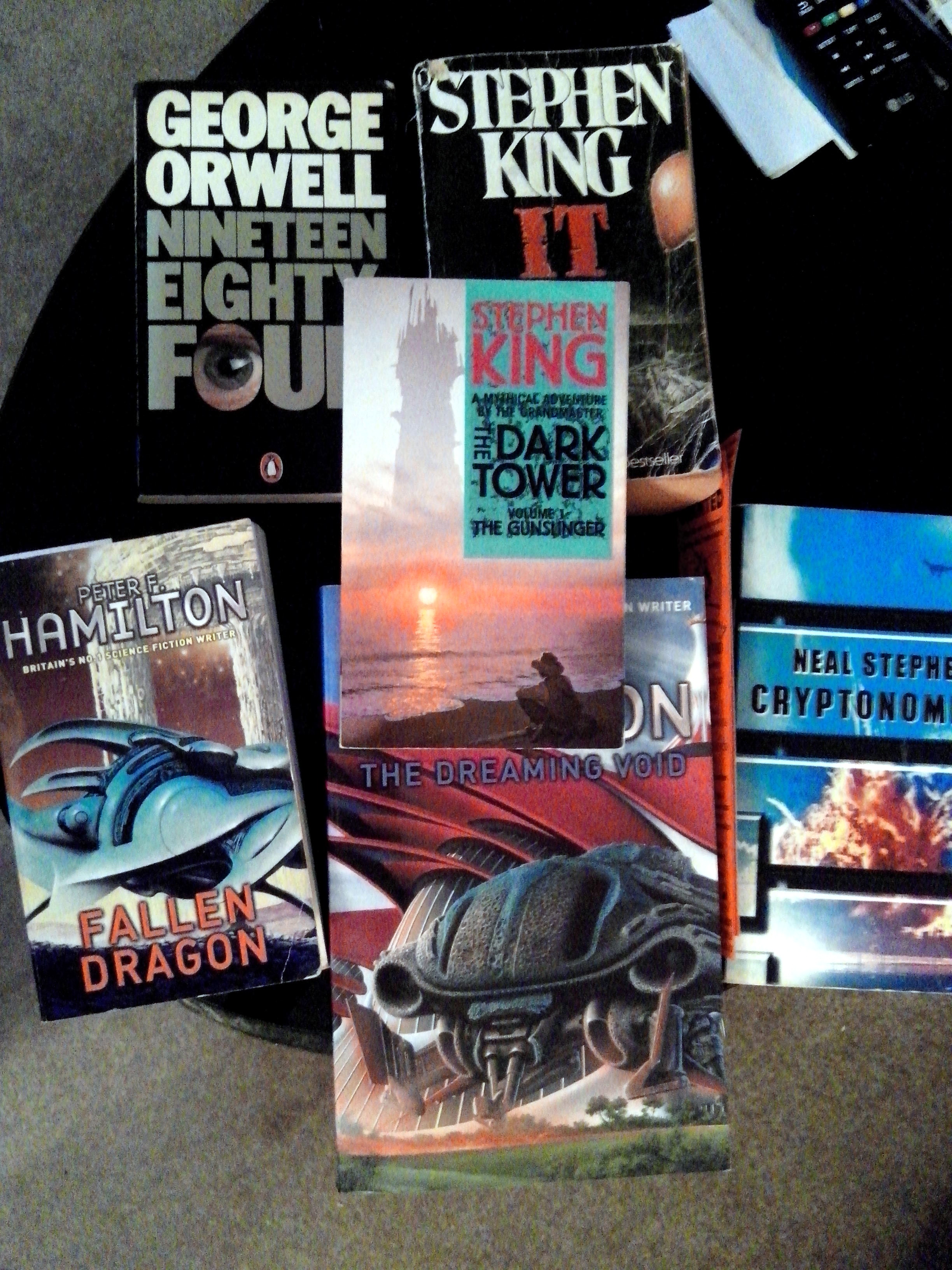 If you are into science fiction, Asimov, Neal Stephenson, Peter H. Hamilton, Piers Anthony, Arthur C. Clarke, Stephen King, etc, I am sure you will enjoy going to the Hard To Find store in Onehunga. It is near the Dress Smart. So during week if you stop by Dress Smart, you can hop on their free bus from the city centre and later enjoy checking out the store too.
It is a two story house, with lots of rooms, with science fiction, New Zealand, maritime sports, arts, poetry, health, etc.
Happy reading!