Revamping Frege logo - part 2
Last time I used Blender was around 2007 I think, in University. But the bad weather in Auckland gives me plenty of time to have fun checking out Blender again :-)
Followed the following tutorials:
Here are the work in progress, created only with the bézier curve.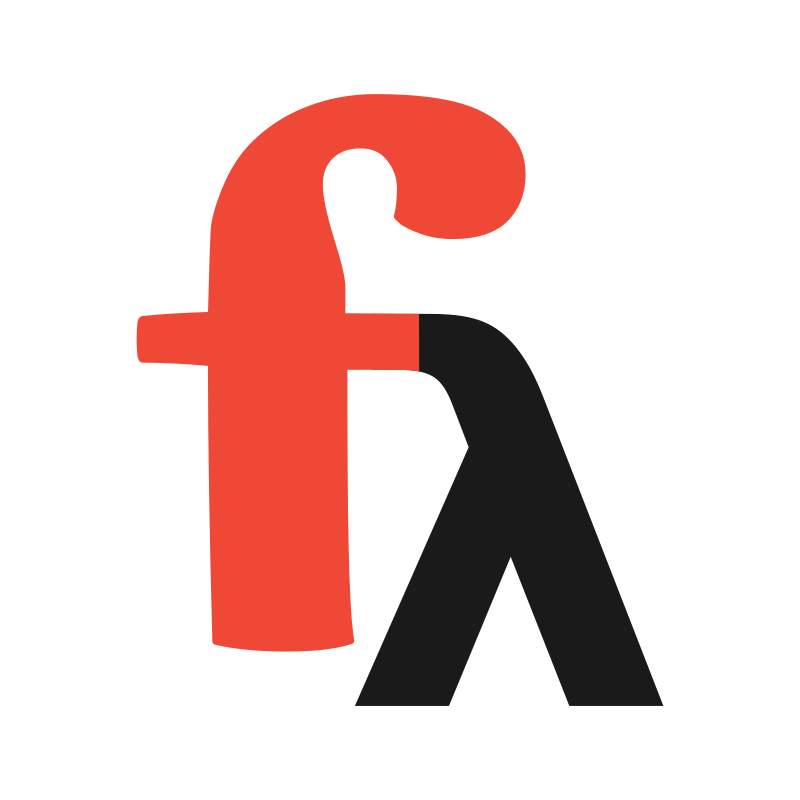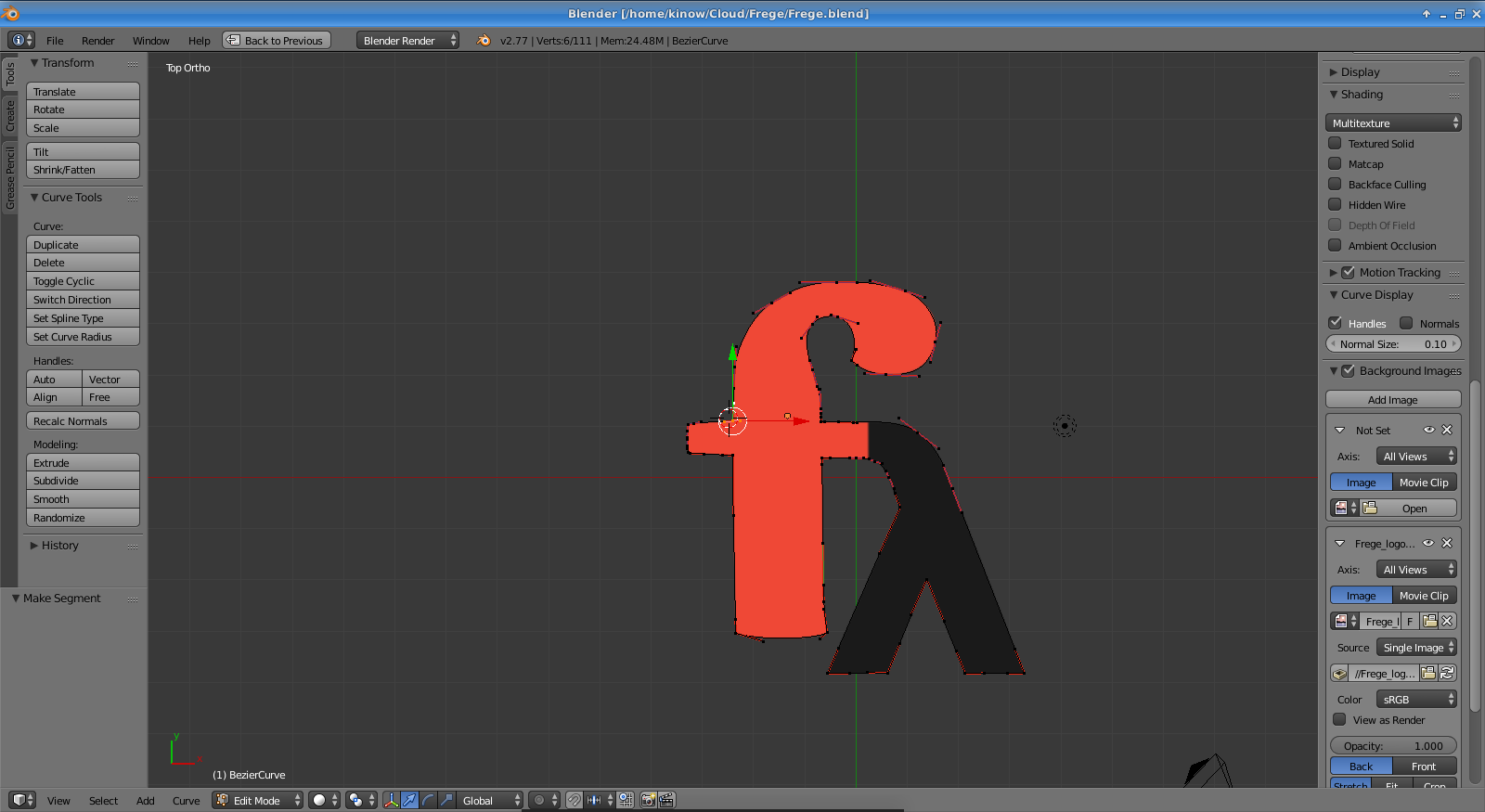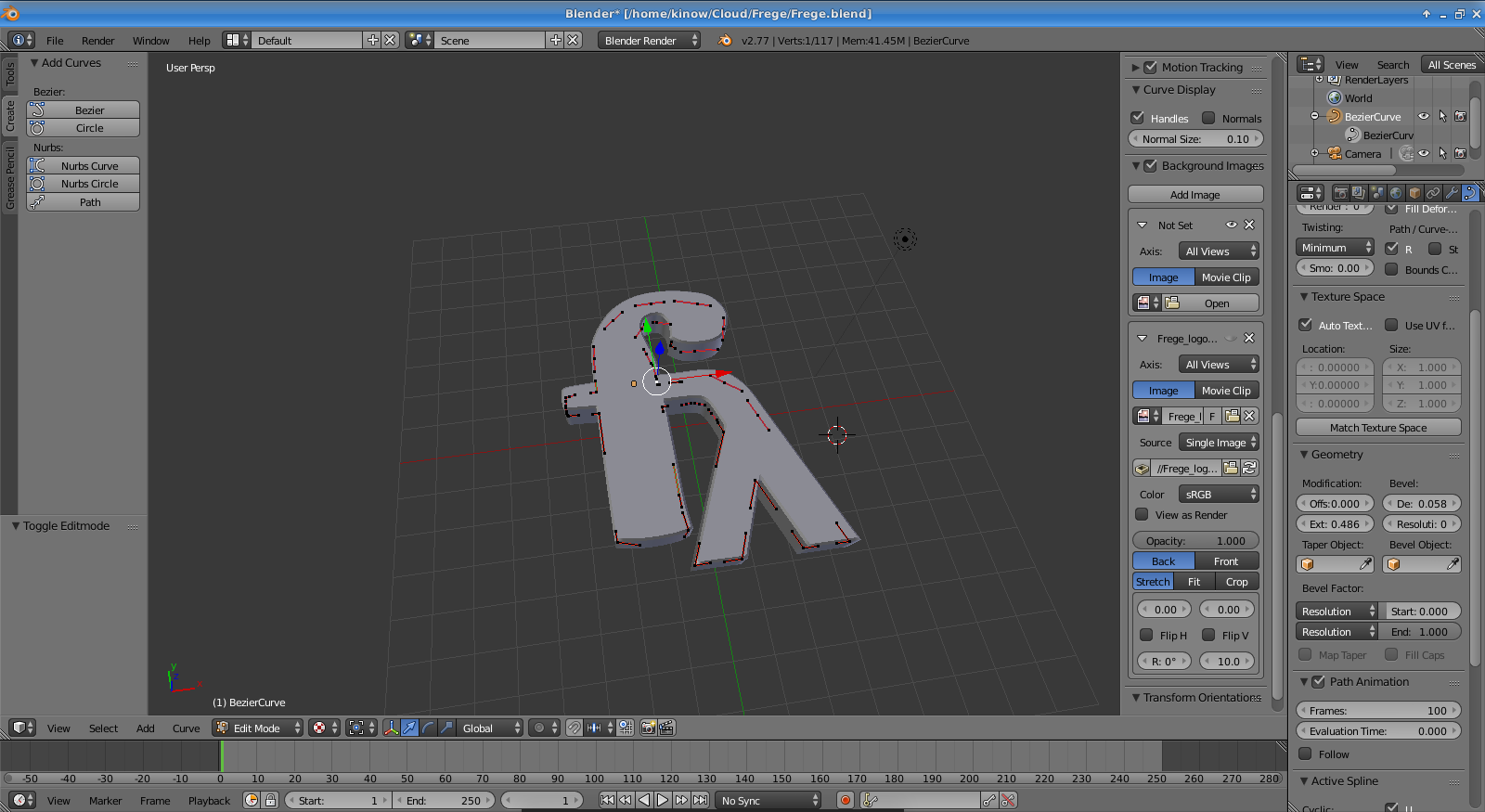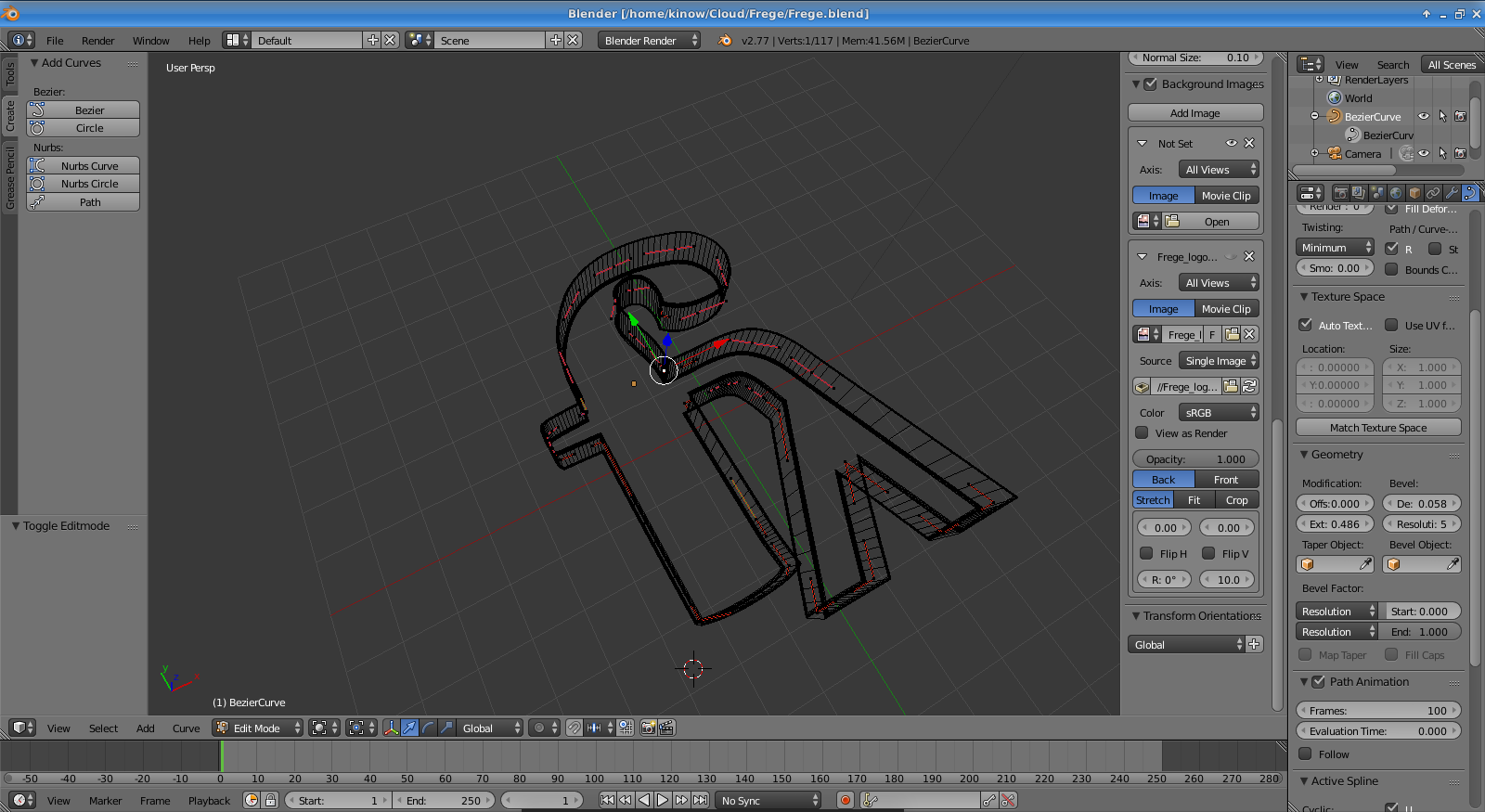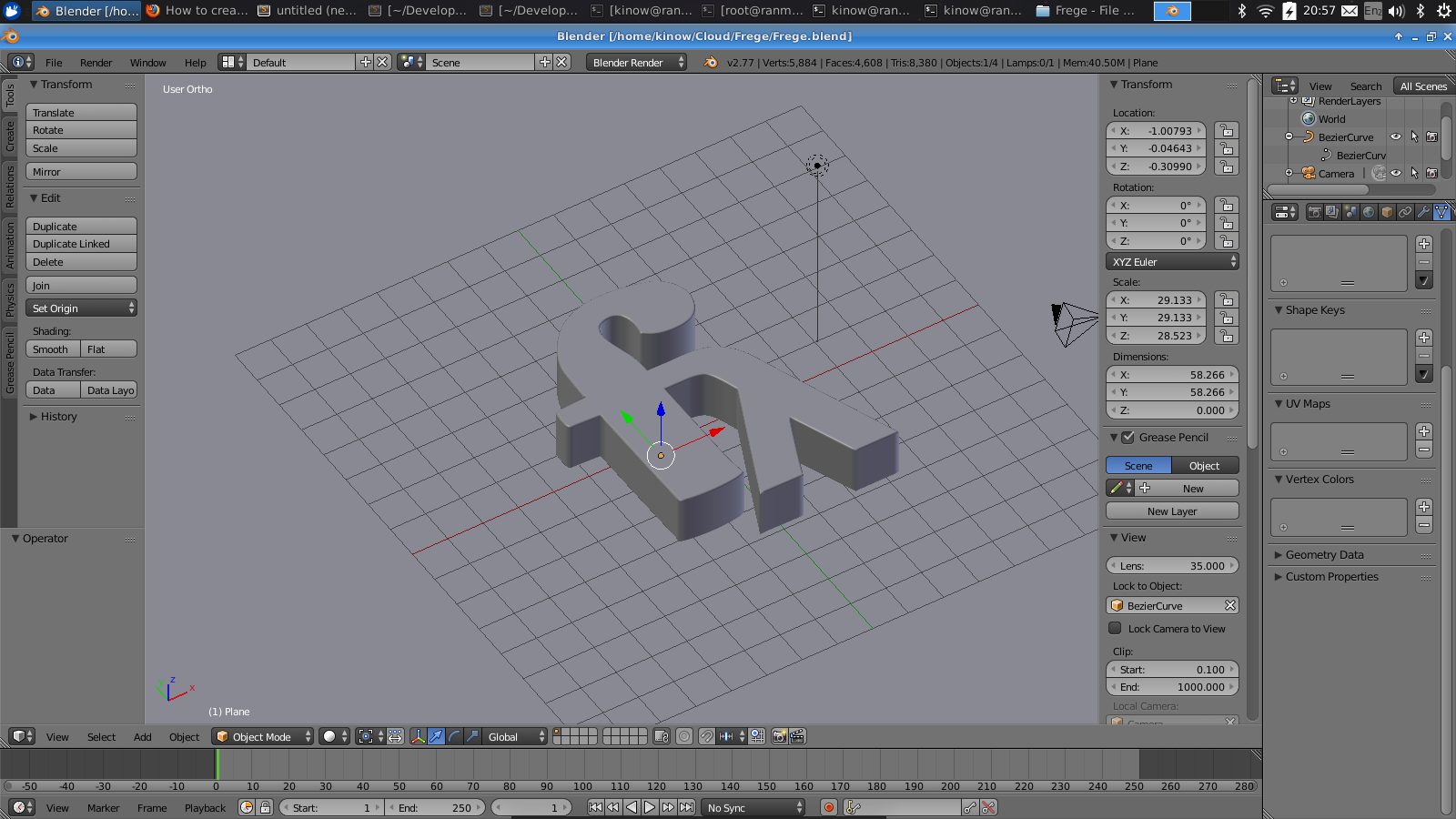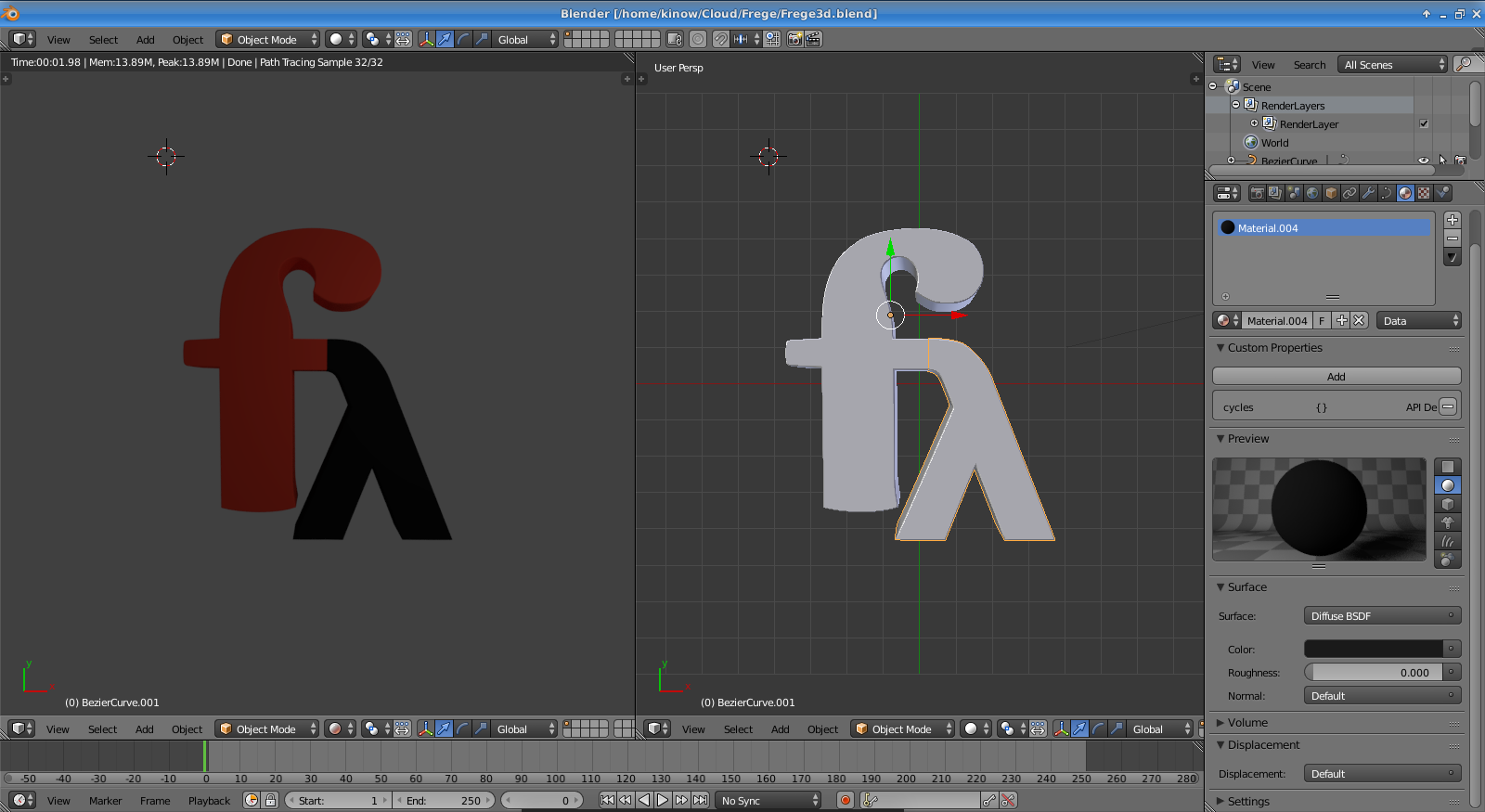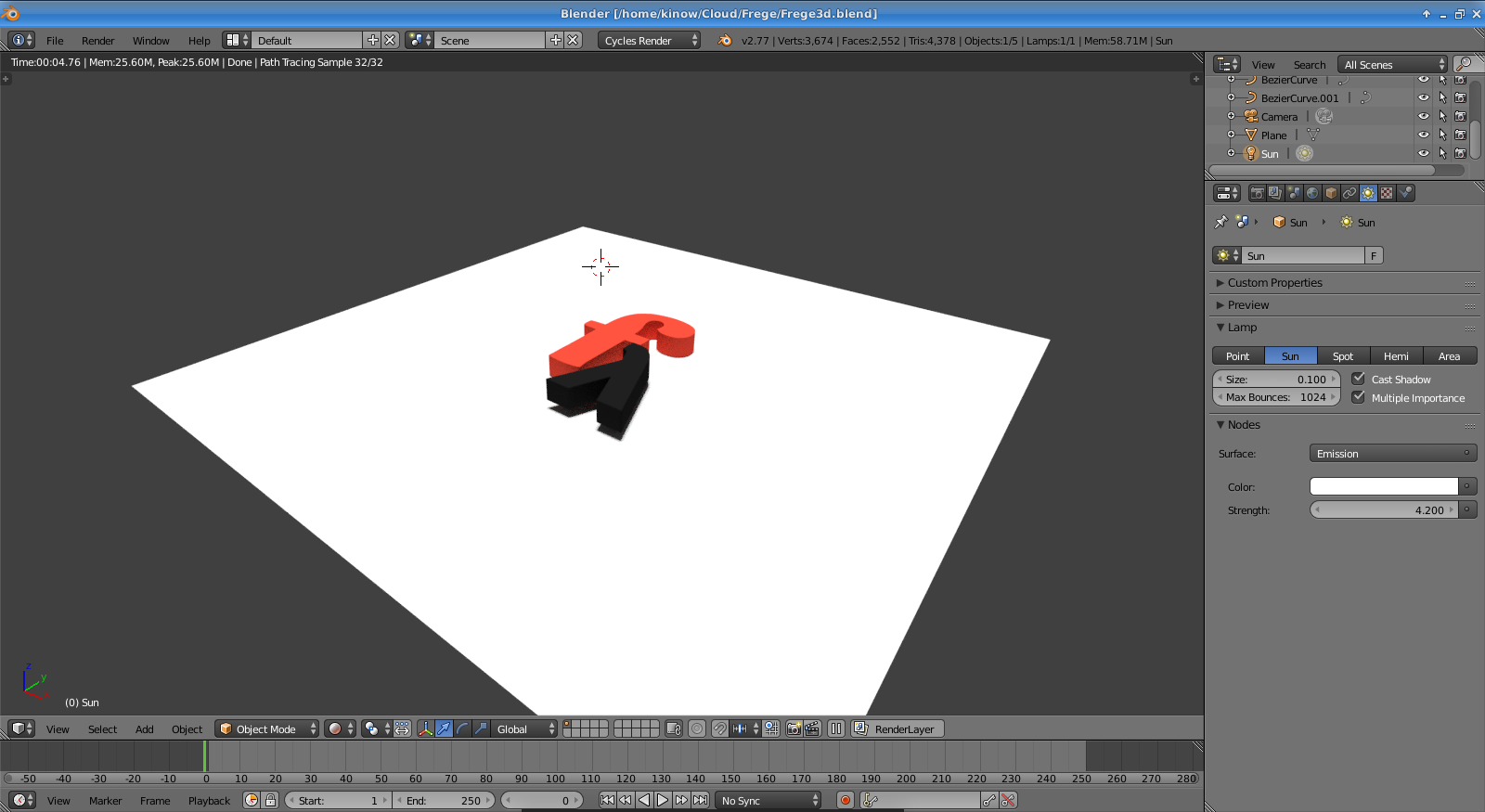 Here's the result after the mesh was created, and some material applied.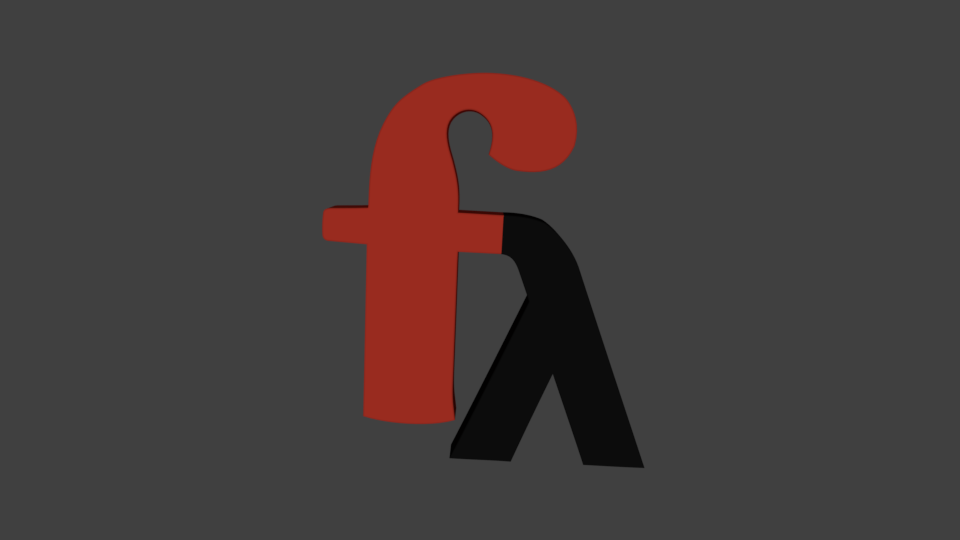 Then using a plane as background, replacing the lamp by a sun, and tweaking a few parameters.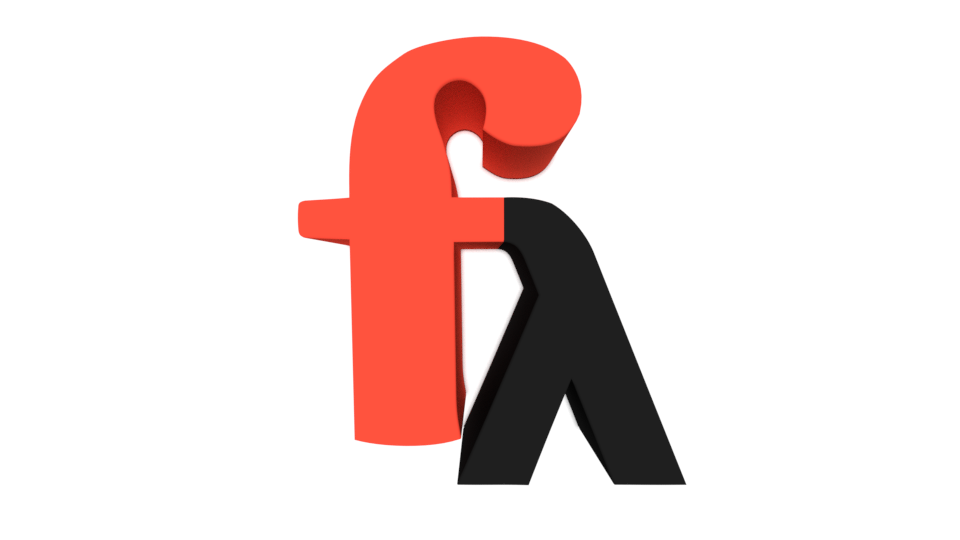 And finally playing with animation. Not sure if there was a time line and animation controls in Blender the last time I used it, but the controls are not really complex.
I had to combine both meshes into a single object, in order to add a bone and rotate it. That is why the logo got back to a single material. The angle of the camera could probably do with some tweaking as well.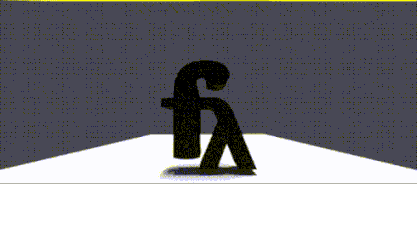 But it was my very first time animating in Blender. Some day if I get access to one of those 3D printers, I will check what are the requirements for printing this logo.
Blender models can be downloaded here.
Now back to programming :-)