Bug hunting, new job and preparing presentations
It's been a while since the last time I posted something here. The reason is that I have been busy fixing bugs in Jenkins TestLink Plug-in, TestLink, TestLink Java API, tap4j, Jenkins TAP Plug-in and other Open Source projects.
Recently I left Sysmap Solutions, where I was a consultant, to have my labor card signed by Lojas Riachuelo, a famous Brazilian fashion retailer (like C&A, Zara, H&M and so on), part of Guararapes group.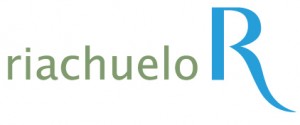 So I am still getting used to the new routine, new systems and be a employee rather than a consultant.
There are also two talks to come, one in a few days at TDC (The Developers Conference) 2011 in Florianópolis, and another one in the beginning of September at JCertif in Congo/Brazzaville. While I already bought the tickets and booked the hotel rooms, I still have to finish some slides and practical examples for both events.
I already have two draft posts that I am still writing. One about continuous integration and parallelism/concurrency, and another one about spell check in DocBook projects, specially if you are using Maven.
Today I had a new idea for a bioinformatics tool that is may be helpful for researchers and bioinformatics professionals. I will write about it as soon as I find some spare time, so stay tuned ;)
Time to get back to work!
Cheers